Skip navigation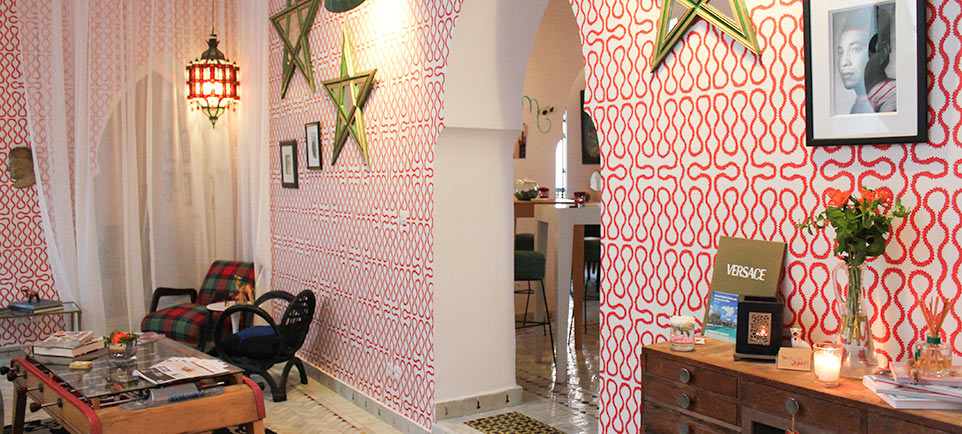 Building on its reputation of fishing port, Essaouira has many small typical shops on the big place near the port where we can choose our fish or seafood and eat them on the spot. Taste buds will not be outdone as Essaouira has today numerous addresses ready to receive the finer gourmets. Whether it's in the universe of a medina's house, on the seafront or in the nearby countryside, Essaouira offers through its best restaurants a varied and creative cuisine. We have selected for you the best restaurants of the city.
After Five
Bar and Restaurant of The Madada Mogador, The After 5 welcomes you in an hushed atmosphere. You will have the possibility to sample French-moroccan quality cooking in a warm and contemporary setting.If you wish to quench thirst, you will also be able to enjoy nice cocktails on the terrace or in the magnificent room of the first floor, decorated with arches and with stone columns.
Elizir
In the heart of Essaouira medina, get surprising by this oasis with an exceptional charm, in a 70's futurist-designed decoration. The Mediterranean cuisine that you will savour here, mix of Italian, Moroccan and Spanish influences, served in the hushed atmosphere of the lounges will be actual, inventive and fresh.
Océan Vagabond
At the bottom of the beach, in front of Mogador islands, discover Océan Vagabond, a relaxation place where water sports and flavours meet. Haven of peace sheltered by the wind, Océan Vagabond welcomes you from breakfast to the aperitif at sunset. Come and taste our specialties : wood-fired pizzas, salads, hamburgers, grilled meat as well as daily selections, surf and turf, of our chief.
Km 8
A quiet place, kept away from glances, a green patio protected by a vine arbor of bamboo, a restful room with a fireplace for the cold nights of winter. A personal French and Moroccan cooking appreciated by customers. An often renewed menu which dishes became a true Km 8 specialty.
Heure Bleue Palais
Former house of a wizard in Essaouira, this palace classified Relais & Châteaux strikingly renovated and preserve the elegancy of its past. According to your moods, it is possible to taste various dishes in the Moroccan restaurant, in the patio or on the panoramic terrace.